"Barnsley CAMRA was first founded on 25th May 1974. This was to plan the march of the closure of Oakwell Brewery."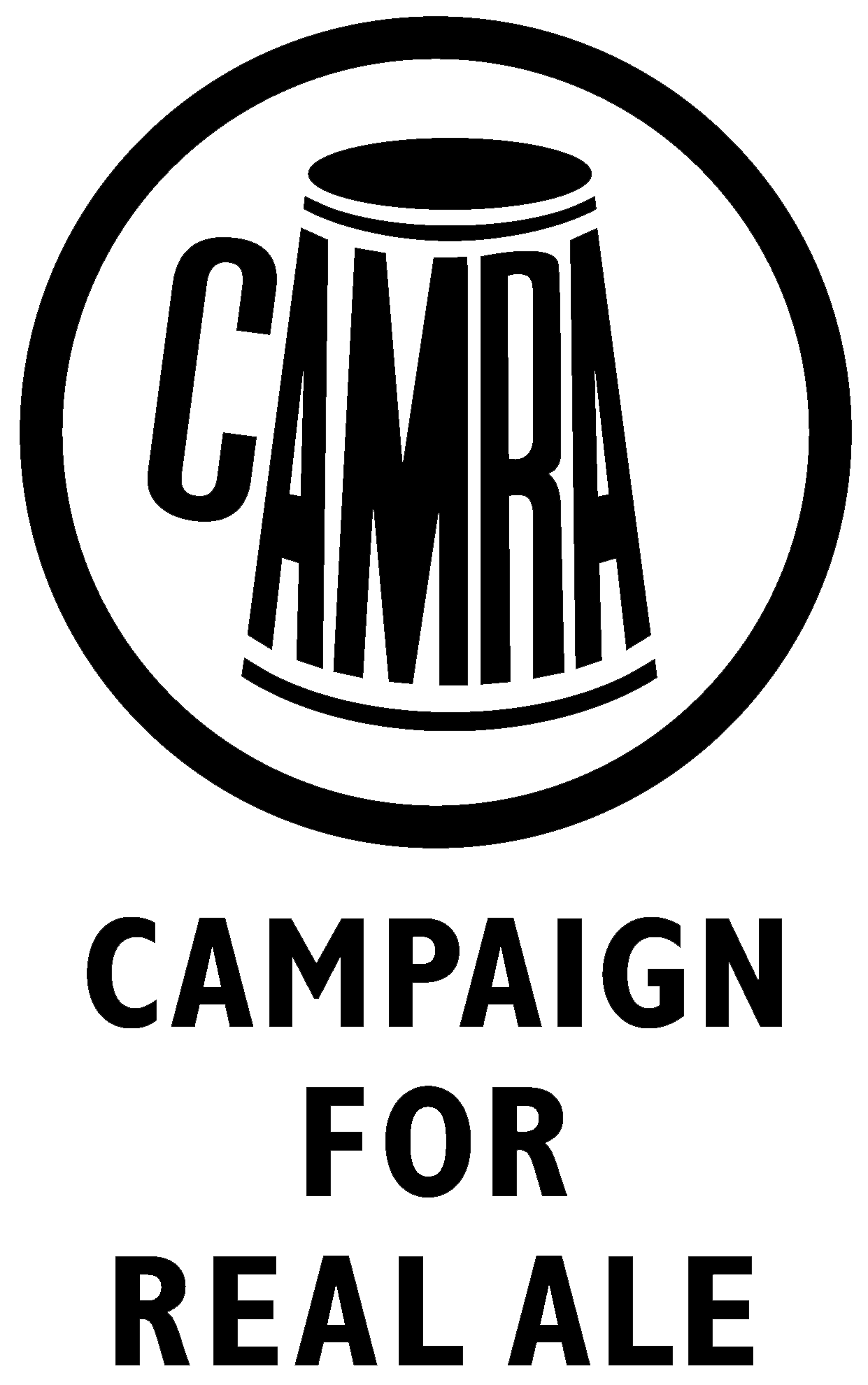 Need to Contact Barnsley CAMRA?

Margaret Croft is the first person to contact; Margaret will help you if possible or put you in contact with someone who can help with your particular query. Margaret's phone numbers are - 01226 714492 (h)  07734 155792 (m). Email Margaret at
socials@barnsleycamra.org.uk
If you would like to contact CAMRA HQ, you can email
camra@camra.org.uk
 or visit 
camra.org.uk
 or phone 01727 867 201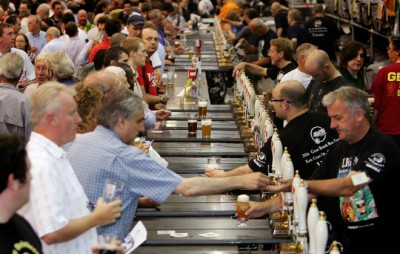 ​​
A new Farmhouse Inns pub is set to open. The pub is situated on the new Dearne Valley Parkway development at Birdwell. The pub chain also owns a number of other pubs in South Yorkshire all food focussed but also offers cask ale. (Sept 2016)
The picture is of a Farmhouse Inns pub but not the new one at Birdwell.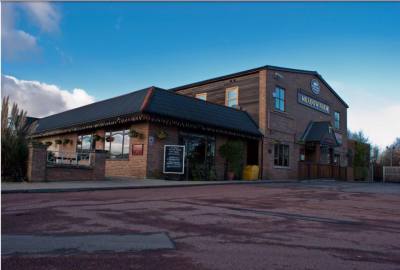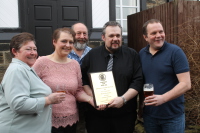 There is further impressive news from Wortley Men's Club at Wortley. The club has once again been crowned Yorkshire Regional Club of The Year 2016. Huge congratulations go to everyone at the club from everyone at Barnsley CAMRA! (Sept 2016)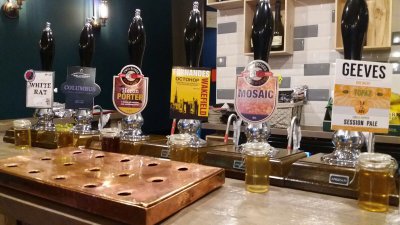 Barnsley's first micro pub has opened its doors. The Arcade Alehouse is on the Victorian Arcade. The micro pub has appointed a  manager in Laura Coles. Laura is happy to be back behind a bar in Barnsley having previously worked at The Old No7. (Sept 2016)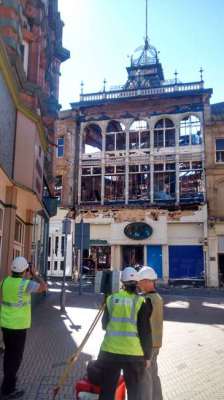 ​​As you will all no doubt know, the former Chicago Rock & Old Co-op building has been destroyed in August by fire. The recent new owners were still hoping to develop the site but after checks to the structure the building has had to be demolished. (Sept 2016)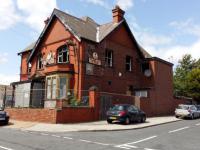 After years of being in a derelict state, the Butchers Arms at Monk Bretton is finally being demolished by the present owners. Barnsley CAMRA did not object to this as we felt that after it being left to the elements and fires by vandals, it was not in the public interest to try and save the building even though it was one of the finest buildings in the area. (Sept 2016)
​Two new pubs are set to open in Goldthorpe. A new micro pub is set to open soon in the Old Empire Cinema building on Doncaster Rd. Nearby, plans have been submitted for a public house in the former Yorkshire Bank Building. (Sept 2016)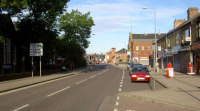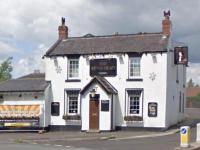 The Kings Head, (now Kings) at Mapplewell is offering a real ale. Blacksheep Best Bitter is available. Barnsley CAMRA assisted the community of Mapplewell in saving the pub from developers who were to build a supermarket on the site. The first building in Barnsley to be issued with an Assett of Community Value (ACV). (Sept 2016)
Over the summer months a few beer festivals were held by pubs and clubs in the Barnsley area. A hugely successful event at the Wortley Men's Club in July, followed by the ever popular beer festival in the cellar bar at the Old No7, and to finish off the summer, a beer festival at the Keys at Hoyland Common. (Sept 2016)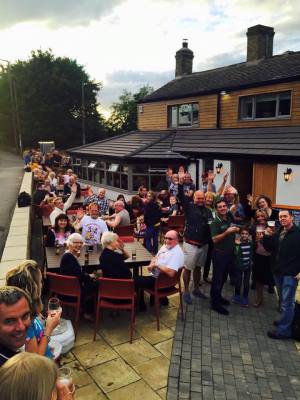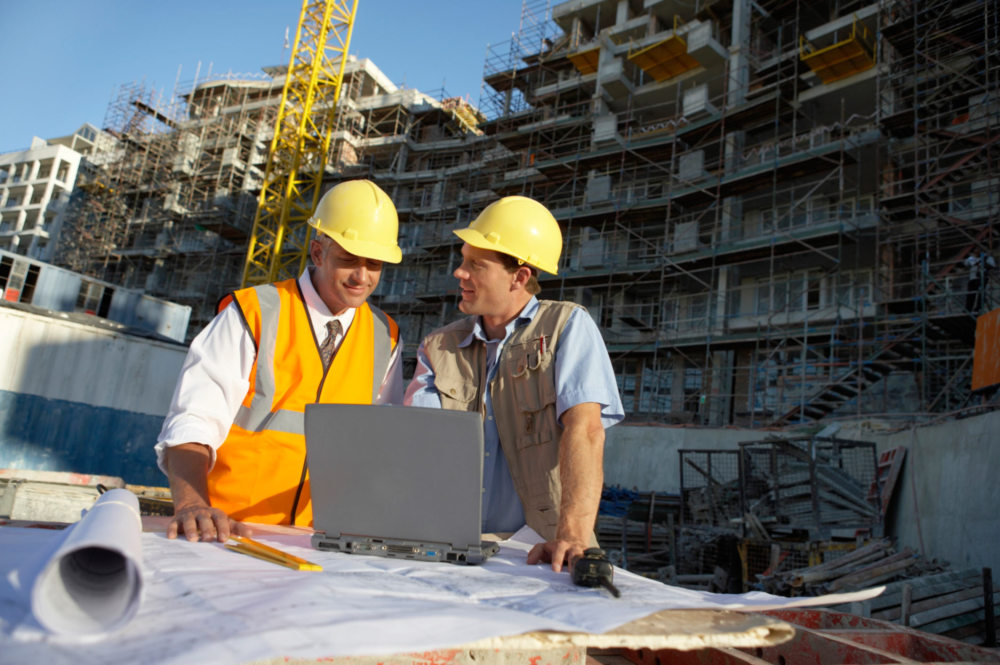 The Full House at Monk Bretton is closing for a huge refurbishment and will open again in mis October. The pub will also open with extra cask ales from two to three. The pub is quite new as pubs go, opening in the 60's with the decore being that of a steam boat. The doors throughout had handles (before the refurb) with steam boats on them. (Sept 2016)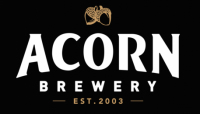 Acorn Brewery - (Sept 2016)
The team down at Wombwell have just celebrated their 13th birthday. It was 4th July 2003 when Dave Hughes and Steve Bunting brewed their first gyle of the multi award winning Barnsley Bitter.
The boys have recently passed their 2500th gyle of all brews.
The brewery is starting life as a teenager on a real high with around £40,000 of new investment, which proves the point that it costs a fortune to keep a teenager happy!
Barnsley Bitter and Barnsley Gold have been picked out by a national pub company so that the ale will be ​seen in pubs the length and breadth of the land for the next few months.

Geeves Brewery - (Sept 2016)
Couple of new beers are out from the brewery. Oaty McOatface 4.5% abv A rich and full stout packed with malted oats to create a wonderfully smooth and silky mouthfeel balanced by a lightly spicy hop character.
Little IPA 3.9% abv American Galena and Ahtanum hops are followed by dry hopping the New Zealand ​Southern Cross for some dazzling and punchy hoppy goodness.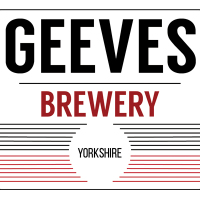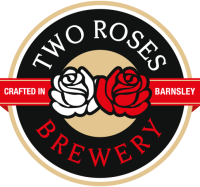 ​​​Two Roses Brewery - (Sept 2016)​
Due to James being ill the brewery has been running on tick over. Beers are being brewed by a ​guest brewer to keep the regular pubs in stock if possible.

Jolly Boys Brewery - (Sept 2016)
It's ace to be asked for an update of the setting up of our long-anticipated brewery. Regular readers may remember our humble fanfare last issue saying we were almost there but had had some issues with our fitter. As I wrote that short submission I was being purposefully cagey, not to mislead, you understand, but because The Jolly Boys were hoping that their dream of setting up a brewery would come to fruition within a matter of days.
To be honest, it's been hard work as the fitter who was supposed to fit our gear turned out to be a bit of a charlatan. Maybe a bit more of that story in a later issue of this illustrious magazine. For now, we offer this as our update with humble thanks for your continued support and patience.
In May 2016, we attended the brilliant Barnsley Beer Festival at Elsecar Heritage Centre and it was buzzing! We had some trial brews that went down a storm. We had interest and as Jolly Boys, we were most definitely jolly. Fast forward to today as this short piece is written. We will be brewing our first ​brew (we are looking at our JOLLY BLONDE) in the last week in August. We have been beset with challenges but we have worked together and resolved them. The disappointment for us is that we won't be ready for Elsecar by the Sea. Frankly we can't believe it, but, like I say, we haven't been helped at all by our fitter. Good news is that by the time I sit and write the next update, I'll be hoping that many of you will have visited our Brewery on the Redbrook Business Park off Huddersfield Road in Barnsley. We are hoping you'll have been able to sample a beautiful pint straight from our cellar whilst enjoying the ambience of our Original Doghouse bar. Incidentally we have built the bar ourselves from reclaimed wood. And it's a beauty! Please keep an eye on our social media for updates.
Thank you for your patience and continuing support. We will talk more about our actual beer next time!!!!